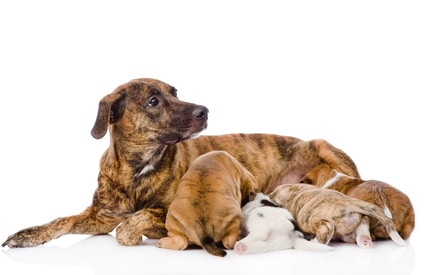 Canberra Veterinary Emergency Services
Emergency Caesarian Section Policy
Background –
Cases requiring emergency caesarian sections carry with them emotional, financial, and ethical considerations to both the clients, and to the clinicians. With recent updates to the Domestic Animals Act 2000 (Section 72), both the acts of breeding and selling a dog or cat without a license is a strict liability offense.
Aim –
The aim of this policy is to:
• Ensure CVES supports legitimate and responsible breeding of cats and dogs, in compliance with current ACT legislation
• To ensure owners are adequately informed of legislation.
Relevant Legislation –
Domestic Animal Act 2000 section 72
72 Offence—breeding dogs or cats without licence
1. A person commits an offence if the person—
a) Is a keeper or carer of a female dog or cat; and
b) Breeds a litter from the dog or cat; and
c) Does not hold a breeding licence.
72K Offence—selling and advertising requirements
1. A person commits an offence if the person—
a) Breeds a dog or cat; and
b) Sells the dog or cat; and
c) Does not hold a breeding licence.
Animal Welfare Act 1992, s 15B (Intensive breeding of cats or dogs)
Caesarean births and failure to carry to term
9. A person must not breed a litter from a female dog or cat that has previously:
a) Given birth by caesarean section; or
b) Suffered a failure to carry a litter to term more than 42 days after mating.
Animal Welfare Act 1992 Section 86 Veterinary surgeons
1. If, in the opinion of a veterinary surgeon—
a) An animal is so severely injured, so diseased or in such a physical condition that it is cruel to keep it alive; and
b) The animal is not about to be destroyed, or is about to be destroyed in a manner that will inflict unnecessary pain on the animal;
The veterinary surgeon may—
c) Seize the animal; and
d) Give assistance to the animal; and
e) Remove the animal to such place as the veterinary surgeon thinks fit; and
f) destroy the animal, or cause it to be destroyed, in a manner that causes it to die quickly and without unnecessary pain.
2. The reasonable expenses incurred by a veterinary surgeon in the exercise of a power conferred by subsection (1) in relation to an animal may be recovered from the owner of the animal as a debt in a court of competent jurisdiction.
Policy
Clients should be notified of the cost of consultation and this policy at time of phone-call prior to consultation where practical to facilitate informed consent and the client's decision to engage CVES' services.
1. Eligible for caesarian section
a) In order to comply with recent updates of the law, caesarian section may only be offered to clients upon provision and inspection of breeding license. This is to ensure that CVES only supports legitimate and responsible breeding of animals.
b) If animals are eligible for caesarian section at CVES, A cost estimate is to be given to the client depending on ease of procedure and size of the animal.
c) All eligible clients should be notified that further breeding of the bitch is illegal as per the Animal Welfare Act 1992 s 15b – Breeding Standards. Desexing can be offered at the time of caesarian, but risks including significant blood loss must be discussed. An alternative is to wait until uterine involution occurs and a subsequent surgery and desexing is undertaken.
d) Owners must be aware that it is the obligation of the treating veterinarian (CVES) to disclose these records to DAS if they do not desex their bitch or queen at the time of caesarian.
2. Not eligible for caesarian section
a) Clients not eligible for caesarian section (Unlicensed owner or Unfinancial owner) may be offered Desexing with non-recovery of puppies at a reduced price. This includes non-financial owners who can produce a Centrepay card or other identification that identifies them as low income.
b) Clients refusing to accept the eligibility criteria may be referred to their day time veterinarian, which may compromise the health of their bitch. No consultation fee should be charged as no treatment both medical and surgical has been consented, and as such no duty of care is owed. As per Animal Welfare Act 1992 (6b) the owner is responsible for taking reasonable steps to provide treatment for illness, disease, or injury. RSPCA Inspectors or DAS rangers may be notified the next day to perform a welfare check on these animals.
c) In patients requiring urgent emergency caesarian due to life threatening obstruction of the bitch or queen, the clinician may elect to exercise Animal Welfare Act 1992 section 86 to seize the animal and provide required medical/surgical attention and aborting the pregnancy. Obstruction of the veterinarian in the function of this act if against the law under section 91 of the animal welfare act 1992. The veterinarian is protected by law from liability under section 75 of animal welfare act 1992.